The only place to "meet, play, give." in Portland, Maine
PortSports is focused on all of our players playing as hard and as competitively as they can without crossing a line of respect. 
We have a diverse player pool of all abilities. From young collegiate athletes to not as young couch potatoes. We welcome all levels of ability and try to guide players to sports where they will be the most comfortable, or where they can be the most challenged. 

If you have a concern or question about ability with a particular sport email portsports@portsportsmaine.com and we can find the right league for you.


What you get:
8-10 Week Seasons with an elimination style tournament at the end
Happy Hours at Rivalries and Portland House of Music and Events after every game. 10% Off your bill and 10% goes into the charity pot
League champions win non-profit donations to the non-profit of their choosing
Locally printed jerseys
Fun & Social Refs
The ability to meet hundreds of Portland's most fun, giving and 
active residents all while raising money for great local and national 
causes!
---
STAFF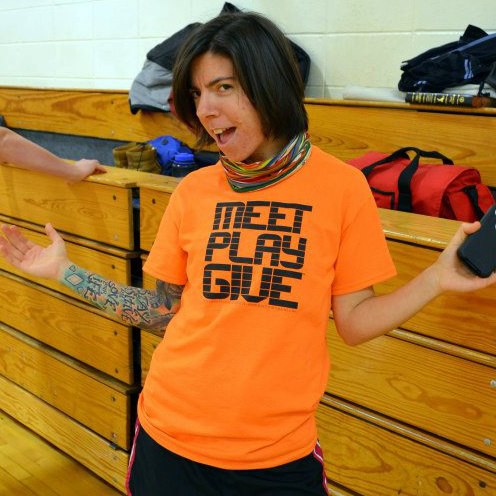 MORGAN SURKIN Founder 
Morgan Surkin founded PortSports Social Club with her husband Dave in 2007 with the idea of offering fun casual sports leagues and events, with the goal of connecting people and helping them give back to the community. PortSports' mission of "meet, play, give." became a registered trademark in 2012.